O.K. I tend to shop at the last minute because my life is beyond hectic. Hanukkah is around the corner, therefore, menorah talk ensues. Oil vs. candle types. What is a kosher menorah? Blah, blah, blah…
So, I'll start with the basic guidelines.
What is a kosher menorah? This a link to the Chabad site which gives you the skinny.
I think a mitzvah should be beautified. I'm a creative type so the marriage between aesthetics and function is extremely important to me. Also, Judaism is a way of life not a prison term. So there are plenty of options for those who want to stay traditional and those who are more daring.



Sleek Mod
metal alloy, "Illume" by Nambe, $175, Macy*s



Art Deco Menorah I
metal, $50, Target



Cubist Menorah
ceramic, modular, $239, Modern Tribe



Glass Menorah
blown glass, Roost, $48, orange & pear



Matchbox Menorah
oil menorah, ceramic, "Last Match" by Kathleen Walsh,
also in black, $240, Unica Home



Art Deco Menorah II
painted metal with Austrian crystals, $288, Lenox Judaica



Cat children's menorah
painted metal, $34, Eichler's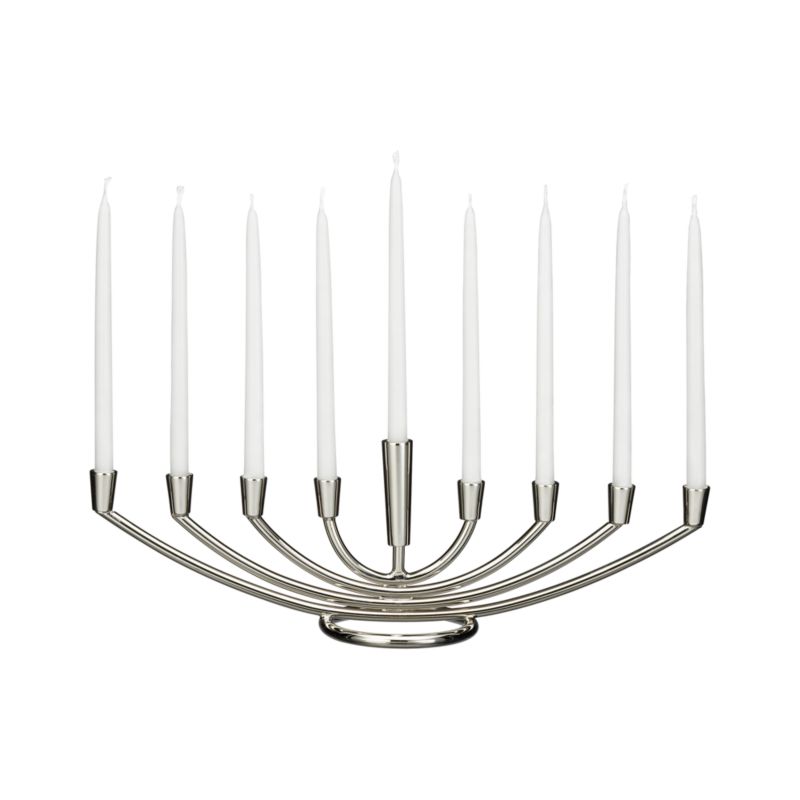 Traditional Modern
nickel plated stainless steel, $27, Crate and Barrel
So, here's the first set of nine menorahs. So discuss my compatriot fashionistas!
Coming up this week: more menorahs (duh!), gifts for under $50, DIY gift options, and of course holiday outfits.