Well, this Mother's Day was eventful. I bought a washer and dryer today. O.K. that's remotely fashion related. I am giddy about it though so there ;D
Seriously, some people can handle running around in the summertime w/o sandals. I can and I can't. Obviously, since I live near the beach (a FF beach party?) sandals are a must! On the other hand, most sandals hurt like heck (especially the thong ones) walking on the sidewalk. So, I decided to post some sandals that caught my eye. Maybe you'll like them too!
Metallics: perfect for jeans skirts or toughening up that floaty summer dress!


twisted metallic
synthetic leather with rope accents, also in gold (bronze shown,) sizes 5.5 – 11
"Off" by Wanted, $50, Piperlime
also available in limited sizes/colors at DSW for $40!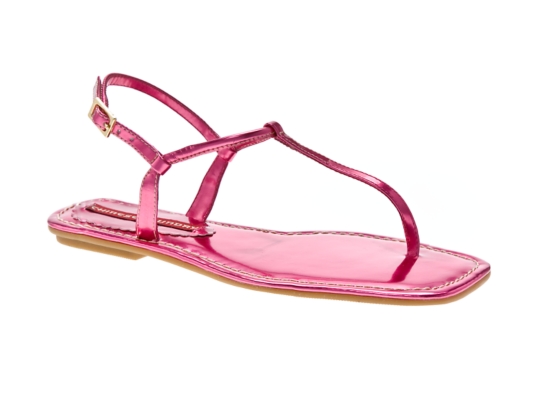 chinese candy
synthetic upper, fuchsia shown (also in 3 other metallic colors), sizes 5.5 – 10,
Chinese Laundry "Razor," $25, DSW



maximus worthy gladiators
synthetic, also in bronze, silver, and brown(shown in gold)
whole sizes 6 – 11, $20, Old Navy

Concrete Warriors: for those pounding the pavement all the time!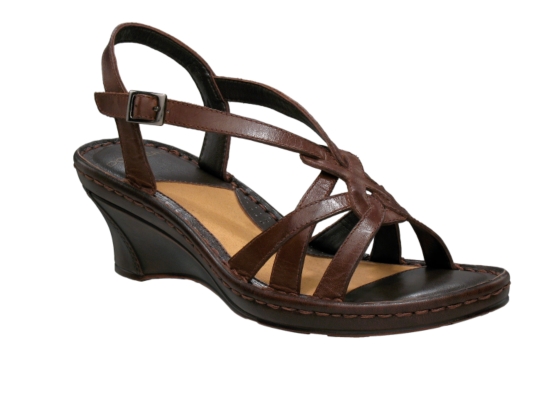 twilight's last gleaming
leather upper, shown in brown (also in black,) sizes 6 – 11
Docker's "Twilight," $40, DSW



subtle gleam
leather, shown in "Bark" (also in Natural and Black,) sizes 5 – 11(half sizes up to 9.5)
Kenneth Cole "Gem-nastics," $79, Piperlime

Weekend: Working for the weekend at the beach or country? I got you covered!


boardwalk goddess
sizes 5/6 – 11/12, shown in spring green (also in 6 additional colors)
Havianas "Top," 2 for $30, Piperlime
Note: I live right by the boardwalk…these are truly the best! No breaking in period.
No flip-flop bump. No pain after walking for hours. Just perfect!



lakehouse worthy
polyester upper, sizes 5 – 11, shown in Nile Green, also in black, blue, and dark red,
"Waterfront," $85, KEEN
check out the awesome "see with jeans" feature: They show you how it looks against dark or medium washed denim!



town strollers
nubuck webbing upper, memory foam footbed,
size 6 -11, J-41 "Gladiator", $75, Piperlime



casual girl friday
sizes 5.5 – 10, Espera by PUMA, $68, Piperlime
Nine shoes to discuss after a two week hiatus! Wow…